It's been a year since the release of Endless Space 2 and Humble Bundle, but this week Paradox Interactive released an update for Stellaris that will improve gameplay with some major changes. Here are five things to know about what's new in 3.4.1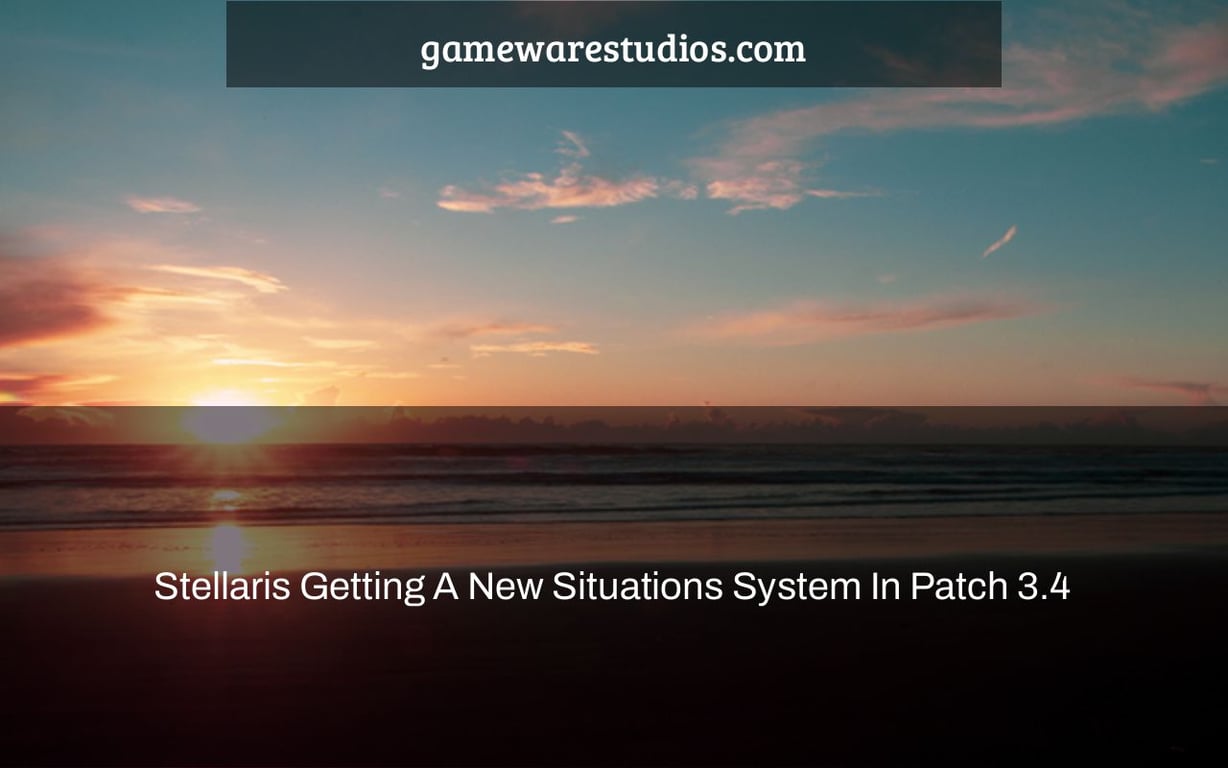 The new Situations system is coming to the sci-fi grand strategy game Stellaris with patch 3.4, according to Paradox Development Studio. Its goal is to enhance the way ongoing stories are communicated by giving users "an engaging and informative interface through which to experience current affairs event chains," as well as a framework that makes adding new material simple.
A Situation's development, whether local or empire-wide, ticks higher or downwards each month, depending on how you react to it. This finally pushes it to a new level, which usually results in an event that further develops the tale, however events may also happen with regular monthly ticks.
The new Situations system in Stellaris allows players to react using a variety of Approaches, each of which has a varied impact over time. Progress is represented by a bar that is either filled in a linear way (from left to right) or begins in the center and may trend to either end.
Threat levels are shown by different colors, and as the progress meter reaches the finish, another event occurs, bringing the Situation to a close.
The Situations system in Patch 3.4 will include both narrative and deficit Situations, the latter of which will be similar to the Disasters in Europa Universalis IV.
"Reworking Deficits was one of our top concerns when it came to employing this feature of Situations. Deficits are currently like a light switch: as soon as you are in deficit (stockpile of 0 and negative revenue) for a specific resource, you are subject to all of the established penalties (which can be quite harsh). However, after you haven't been in a deficit for a month, all penalties are lifted. This seems to be a little strange "245 people have read the dev diary.
"Being in a deficit will create a Situation with our rework. This Situation will begin with a 25% progress rate, and it will worsen as long as your balance is zero and your income is negative. The pace of rise will be determined by how much money you're losing in comparison to your earnings. Having a stockpile causes the Situation to progressively deteriorate; having a positive income causes it to deteriorate more quickly."
Deficit penalties may also be set up differently for various empire kinds. If a Catalytic empire is caught in a food shortfall, for example, alloy output will be a concern.
The dev diary mentioned above has additional information on the new Situations system, including how it wants to provide more diversity and subtlety to Stellaris, as well as a few additions that may or may not make it into version 3.4.
Keep updated on the latest PC Gaming news by following on Twitter, checking out our videos on YouTube, giving us a like on Facebook, and joining us on Discord. We may also include links to affiliate stores, which gives us a small commission if you purchase anything via them. Thank you.