You may have heard of the upcoming end-of-year event for Guild Wars 2, where players will be able to battle it out against dragons in an experiment that could change all of Tyria. But what are the origins of Ankka and why does she want revenge?
The "guild wars 2 active players" is a new feature in Guild Wars 2 that allows players to see the number of other players online. The feature also shows how long ago the last player was online, as well as what zone they were in.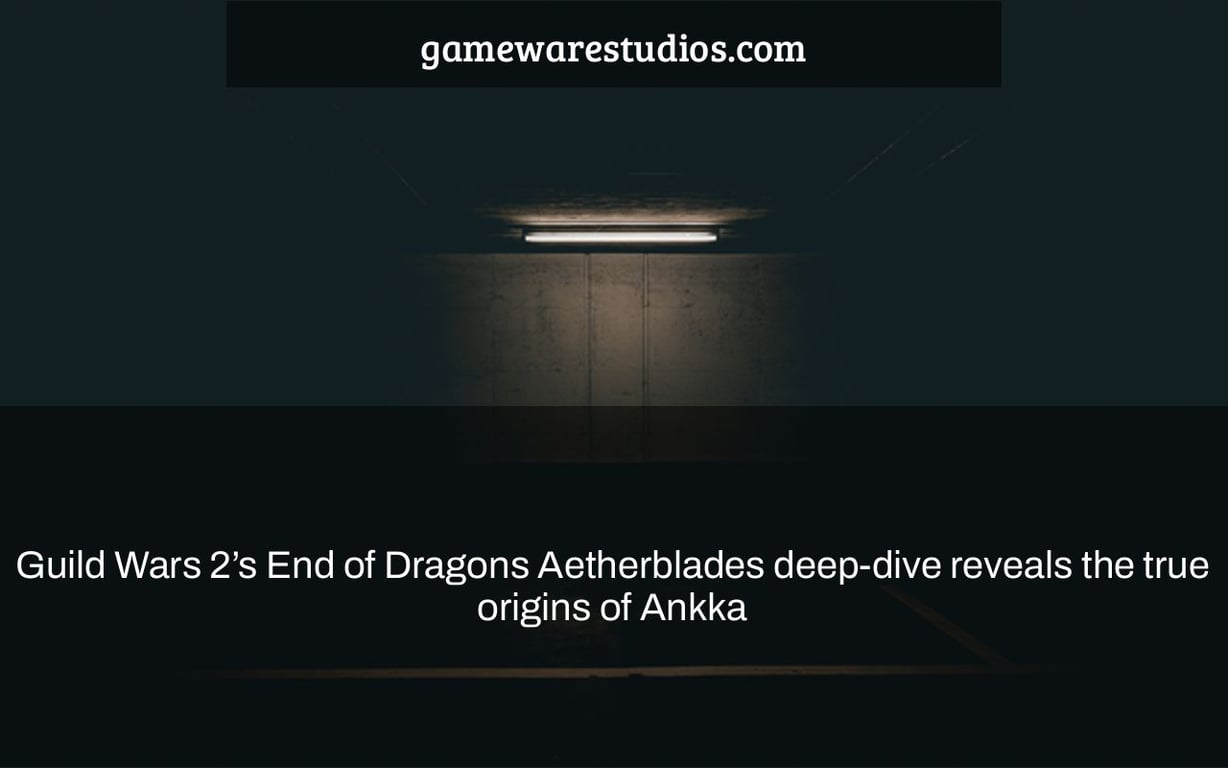 ArenaNet has a deep dive into Guild Wars 2's End of Dragons development up to round out the week in what hopefully won't be a one-off blog article. Connor Fallon, Story Design Lead, writes 2700 words on how the team resurrected the Aetherblade faction and naturally placed the Aetherblades into the storyline to propel it forward from zone to zone.
Before peeking in (or reading further), you'll want to have completed much of the expansion, as Fallon explains in spoiler-heavy detail that the Aetherblades were initially appealing primarily to provide a "kickass option for an opening sequence" as you leap between airships trying to rescue a friend, though they presented more opportunities as the narrative progressed. As the players go through the game, they'll see that the Aetherblades have evolved as well, with new gear and even their "aether" as a result of their time in the Mists.
Ankka's development is also a delightful side tale; she seems to have evolved as a challenge to create a really terrifying Asura nemesis rather than a comical one (though it might have been fun to use the, ahem, prototype Chadd). The crew also reportedly revised the Mai Trin narrative and speech to ensure that the protagonists didn't let a former terrorist off the hook too easy. And certainly, the authors adore Ivan just as much as you did. It's obvious.
"Time enabled the concepts around the Aetherblades to develop and ripen, inspired by the other tales that surrounded them," Fallon finishes. "By incorporating them into Guild Wars 2: End of Dragons, we were able to include all of that history into our expansion in a manner that improved the overall experience."
Advertisement
The "gw2 end of dragons wvw" is a deep-dive into the true origins of the world's most iconic dragon, Ankka. The article goes into detail about how the dragon came to be and what it means for the future of Tyria.
Related Tags
gw2 eod patch notes
guild wars end of dragons review
guild wars 2: end of dragons preview
gw2 server population