The Panacea update is coming to the sci-fi sandbox, Dual Universe on Feb. 18th! This huge expansion will introduce a variety of new features and systems that players have been asking for including voxel shape customization and shipwrecks in their game worlds.
The "shipwrecks" is a new feature that will be included in the update for Dual Universe. The update will also include voxel shape customization.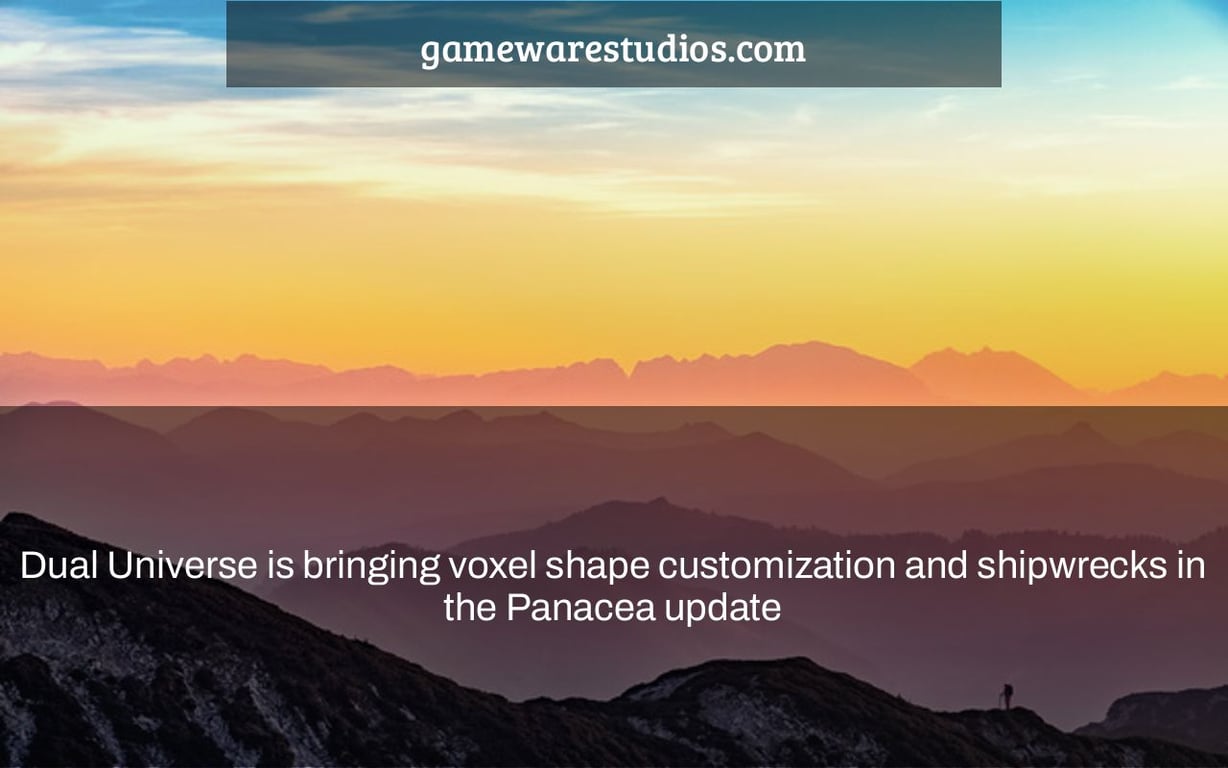 Dual Universe announced at the end of last year that the voxelbox's next upgrade will be revealed in January. Novaquark has kept its promise and released the first elements of what is being dubbed the Panacea upgrade.
The addition of a "vertex precision tool" that allows users to modify a placed voxel block into any number of various forms and space shipwrecks that give options for salvaging, mission creation, or trade is one of the update's highlights. Camera LUA upgrades and UI adjustments for character skills and RDMS will also be included in the update.
This future version, according to the article, demonstrates a renewed commitment to listening to player input. "We acknowledged that we fell short in this area when we reflected on the aftermath of the Demeter release," the post says. "We read your input but did not make the necessary changes. We commit to do a better job of collaborating with the community by executing a strategy to improve two-way communication and making some major game modifications and balancing that will address some of the pain concerns as much as we can."
Separate dev blogs will be used to offer more information on the Panacea release. For the time being, the article just displays the most current roadmap, with the vertex precision tool featured in the video below.
https://www.youtube.com/watch?v=UU y0FfjA2E
Advertisement
Related Tag