CD Projekt Red, the game developer behind The Witcher series and Cyberpunk 2077 announced today that it's working on a new game. In an official statement posted to Twitter, CD Projekt Red confirmed its developing of a unannounced AAA RPG title. What do you think fans will expect?
CD Projekt Red has confirmed that they are working on a new The Witcher game. This will be the first time since 2011 that players can expect to see Geralt of Rivia, the main protagonist of the series.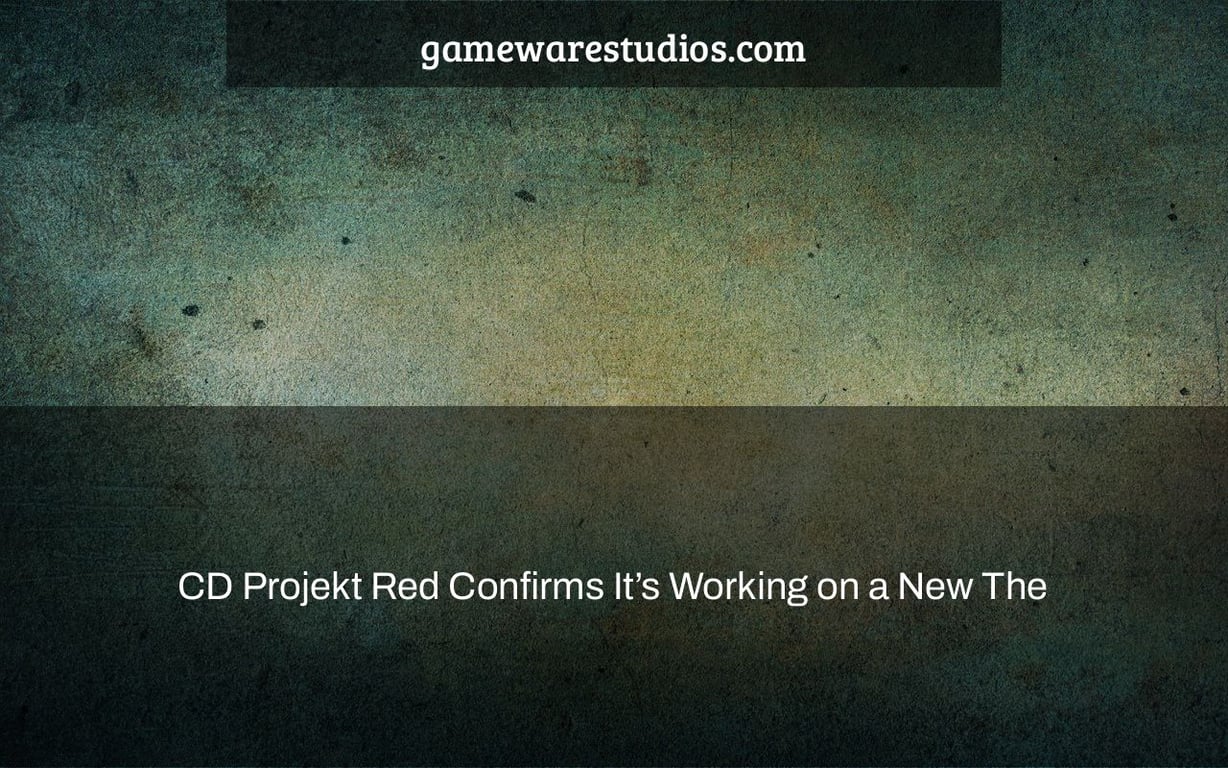 CD Projekt Red, the publisher and developer of The Witcher series, has revealed that it is working on the next installment. Unreal Engine 5 is being used to create the forthcoming game.
The announcement of the upcoming game was accompanied with a picture of a medallion with blazing red eyes shrouded in snow and merely characterized as "a new tale" in The Witcher franchise.
The switch to Unreal Engine 5 is the culmination of a multi-year strategic cooperation between Epic Games and the firm. This is a departure from the company's previous proprietary REDengine technology, however the studio still intends to utilize it for the planned Cyberpunk 2077 expansion.
"A much greater emphasis on technology is one of the main parts of our internal RED 2.0 Transformation, and our collaboration with Epic Games is built on this premise. We didn't view this as a standard license agreement from the start; instead, we and Epic see this as a long-term, fruitful tech relationship "Pawe Zawodny, CTO of CD Projekt Red, said.
"It's critical for CD PROJEKT RED to decide on the technological direction of our next game as soon as possible since, in the past, we've spent a lot of time and money evolving and adapting the REDengine with each new game release. This partnership is particularly exciting since it will improve development predictability and efficiency while also providing us with cutting-edge game development tools."
At this moment, no more information regarding the game has been released. We'll probably have to wait a long to find out whether Geralt of Rivia will return in the next game in the series.
Nonetheless, this new Witcher game must fill enormous shoes after the third installment of the series and its two post-launch DLC packs gained considerable praise.
Keep updated on the latest PC Gaming news by following on Twitter, checking out our videos on YouTube, giving us a like on Facebook, and joining us on Discord. We may also include links to affiliate stores, which gives us a small commission if you purchase anything via them. Thank you.
The "new witcher game" is a new project that CD Projekt Red is working on. The company has confirmed it's coming, but hasn't given any more information.
Related Tags
the witcher 4 release date
redengine 3
xbox series x
witcher 3 remastered
ps5