Blizzard Entertainment who is best known for their games World of Warcraft, Hearthstone and Overwatch launched a digital trading card game celebrating the company's 30th anniversary. The new cards will be available in-game during BlizzCon which starts on November 2nd until 4th. This year's show is expected to draw more than 25k attendees and over 10k online viewers at any given time!
The "sports card pack opening simulator" is a digital trading card game that Blizzard has released to celebrate 30 years and the launch of their new games engineering program.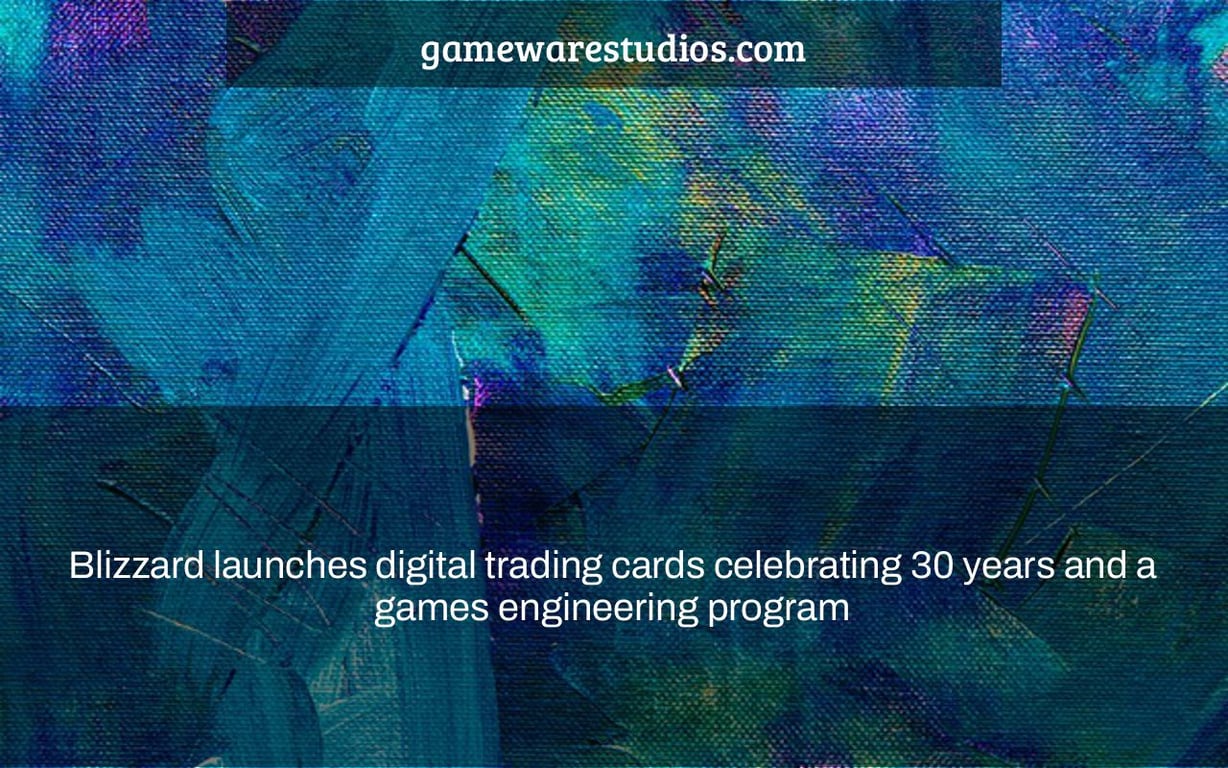 Blizzard has been developing games for 30 years, and the company is recognizing the many titles and characters that have come out over that time with a set of digital trading cards that can be acquired today via Upper Deck's ePack digital trading card system.
Each pack contains a 50-card base set with character-specific inserts, as well as a chance to pick Base Set Variant Cards and Blizzard Vault cards. Original concept art of classic Blizzard characters will be included on Vault cards. There will also be a possibility to receive unique inserts, such as Autographed Classic Logos that are limited to 25. Collectors will be able to mix copies of the basic set with Vault Cards to create gold and silver Parallel Cards, as well as gain a unique Blizzard avatar for collecting all of the base card types.
Meanwhile, Activision-Blizzard has launched Level Up U, a three-month engineering school for anyone interested in working in the games business, as part of its vow to spend $250 million to "accelerate chances for diverse talent." During the program, participants will be reimbursed for their travel and lodging costs, as well as receive a salary and benefits package. Those who finish the program will be eligible for a full-time employment at ActiBlizz that "takes into consideration both [the graduate's] personal interests and the organization's requirements."
The goal of this effort is to "increase possibilities in gaming and technology for under-represented populations," but anybody with a programming experience, knowledge with C++, "a desire to learn and take on new challenges," and a love for gaming is welcome to apply.
Advertisement
Related Tags
upper deck e-pack physical cards
upper deck e-pack achievements
upper deck card
online card opening
upperdeckepack